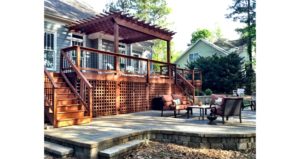 We all have dreams… Some are realized… Some are not.
This family was frustrated with their backyard…
What you are about to read is a case study about the issues these homeowners had with their yard prior to finding a solution…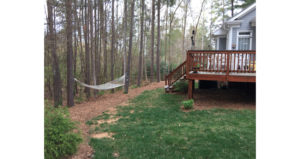 Issues:
These homeowners had lived in this home for 12 years and never used their backyard. The deck was small, trees were close to the home, and the yard was very uneven. Several trees had to be removed before the raised paver patio could be built. It was messy!
Solutions:
Working with our designer, they invested in a Master Plan that gave them the "Big Picture". By working in phases they did not have to invest in the whole project all at once, yet it all flows together as if it were built at the same time.
Phase #1
Since they really wanted a larger area to sit outdoors, and since it would be more efficient to do first, we built their paver patio and raised planter. It was laid out in a fashion to allow for the future addition of a deck.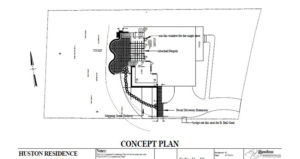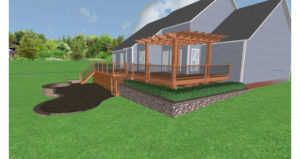 Phase #2
Several months passed before they were ready to resurface the old deck…add on a new section…plus a pergola for shade.
Phase #3
The most recent phase included extending their driveway with pavers, and adding stepping stones to lead from there to the back patio area.
Results:
As for this Lake Wylie family, the dream of a backyard place to hangout with friends has become a reality! They now have an outdoor living area that has become the talk of the neighborhood – PLUS a destination for many of the neighbors. They now have exciting parties with their family and friends all the time.
…Even their teenagers want to stay home more…
…and bring their friends over to hangout!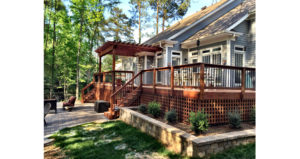 If you have a similar situation you'd like to have addressed, or if you'd simply like to speak with someone about possibilities…
Just call us at 704-604-2813 to schedule a No Obligation "Needs Analysis Telephone Call" with one of our Outdoor Design Experts.