Kiplinger's Personal Finance published a list of 10 small home projects that are a great value because they add a lot of enjoyment and may even help you sell your home when the time comes. Among the projects, three backyard living items stand out.
Outdoor Kitchens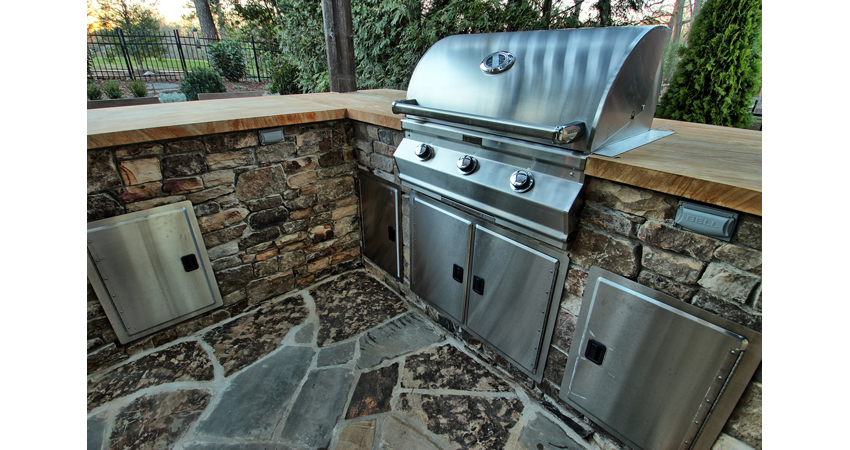 Cooking outdoors is great for entertaining or just enjoying a meal with the family. Grills and outdoor kitchens rank among the top 10 outdoor living design items for 2018. Adding a portable grill is a simple way to give yourself some outdoor kitchen space on a patio or deck. If you want to add some lasting value, you can create a dedicated outdoor kitchen space. This can be anything from a built in grill and countertop to adding outdoor refrigerators, sinks and ice makers. The photo above shows one of the outdoor kitchens we have designed and built. It includes a covered grilling area, with refrigeration, outlets and storage. Plus, the countertop serves as a bar and eating area as well.
The National Association of Realtors studies how much of the cost of installing many outdoor features is recovered when you sell. For 2018, the NAR Remodeling Impact Report says you're likely to recover 71% of the cost of an outdoor kitchen as increased value when you sell your home.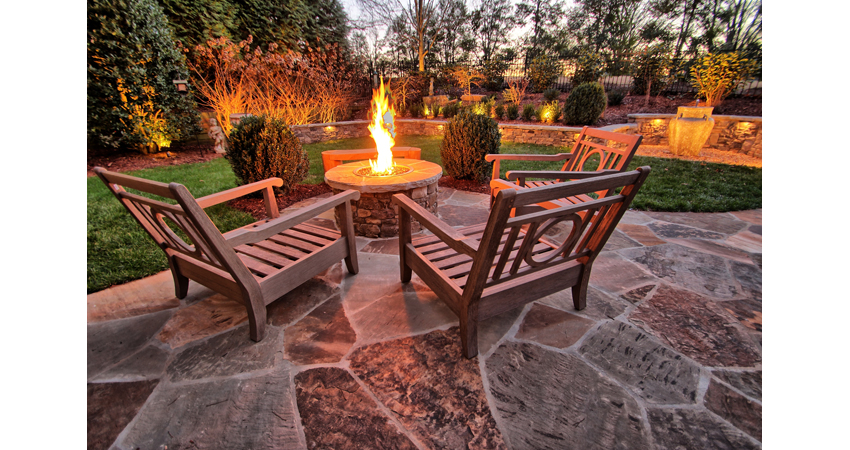 Fire features are the number one desired design element in 2018, so it is no surprise that they show up on this list as well. As we head into the fall and winter months, fire features provide a warm gathering place on chilly nights. They are a great addition here in the Charlotte area, where a little heat will allow you to enjoy your backyard most of the year. A basic fire pit or fire table is pretty easy to add to an existing patio. If you want a gas burning fire pit and don't want to haul propane tanks, then a permanent fire feature with a gas line from your home is a great idea. We often build seating walls near the fire pit to provide extra seating for enjoying an evening in the backyard.
A National Association of Realtors survey showed homeowners give installing a fire feature a 10 out of 10 on the "Joy" scale after completing the project. 83% of those surveyed said the fire feature makes them want to spend more time at home. For built-in fire features, REALTORS estimate you'll recover 67% of the initial cost in increased home value when you sell.
Waterfall or Water Feature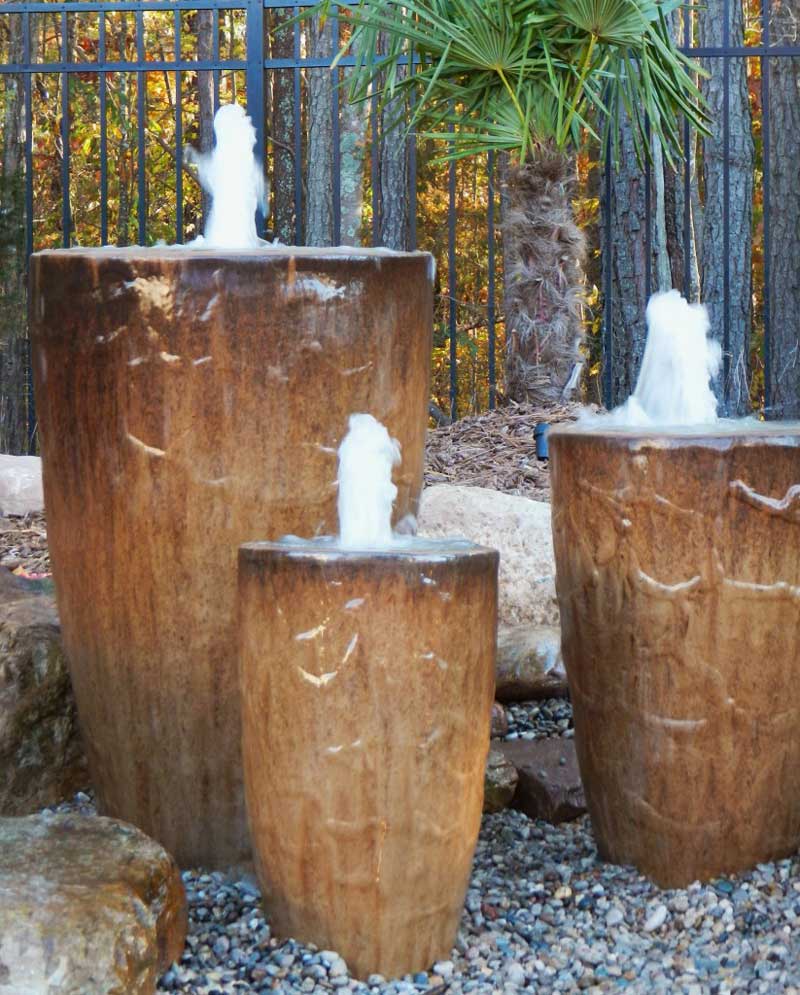 Fountains, pondless waterfalls, or even bubblers add interest and calm to your backyard. The sound from the gurgling or running water will help mask some of the traffic or other city noise around your home. We install many different types of water features, depending on what your goals are and the space available in the yard.
Water features get a high rating as well from the REALTORS survey. 79% of respondents said they experience increased enjoyment when at home because of the water feature.
Adding Value to Your Yard
There are two ways to determine the value of adding a feature to your landscape. How much you'll enjoy it and whether you can recover the costs eventually. If it is something that you will enjoy a lot while you are living there, then the payback amount when you eventually sell isn't as much of a consideration. It is still important that the feature is planned, designed and built well, or you won't enjoy it as much. If you are in the Charlotte area and are interested in adding any of these features to your yard, contact us to discuss your needs and get started.