Outdoor living can be a lot more enjoyable if you can extend the amount of time you can use your space. While daylight is great, you can use your outdoor area even more if you add some outdoor lighting. Here are a wide range of outdoor lighting ideas that accomplish a number of goals. Some you can easily add yourself and others are probably better installed by a qualified professional.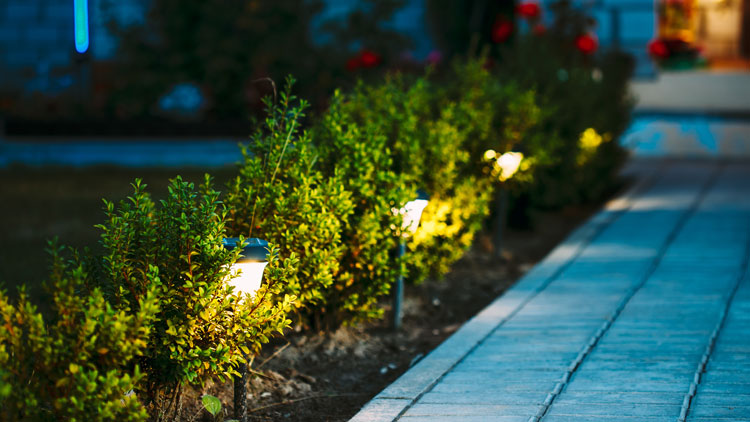 Path Lighting
Most outdoor spaces include walkways or paths to help connect different parts of your yard. If you haven't installed some paths already, you should read more about it in our article about getting more from your yard with walkways. Lighting these walking paths will make your yard more friendly and safer at night. One of the best ways to light walkways is to use low-voltage LED lighting so you have powered lights that can be switched on and off.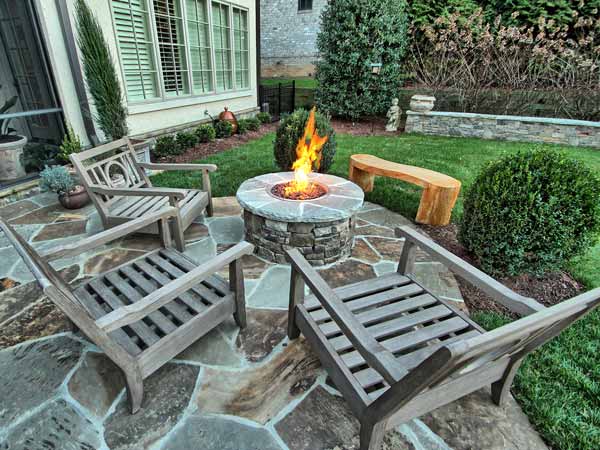 Fire Pit
OK, this isn't exactly what most people think of as lighting. But it really does add a lot of light to your yard. You can gather around a fire pit and enjoy the evening well after it has gotten dark outside, with little concern about needing additional lighting. A nice, built-in fire pit is also a great social area.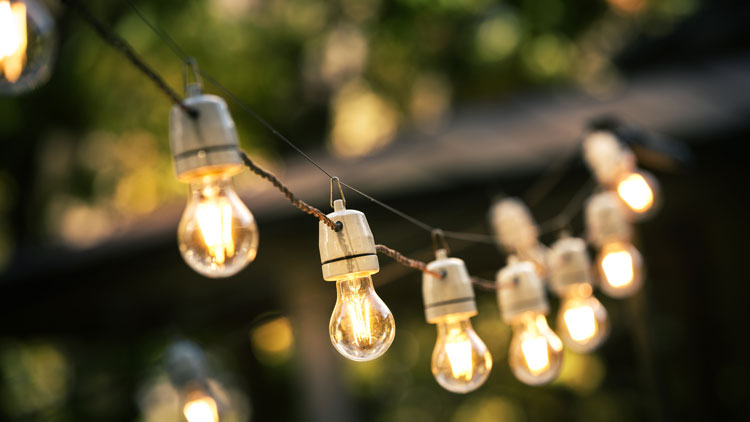 Overhead String Lighting
String lights can give you the classic look of a European cafe at night or the more American camping glam look. Whatever choice you make in your lighting can impact the entire feel of your outdoor space. And it can also make a pleasant evening even more enjoyable. There's just something special about string lighting.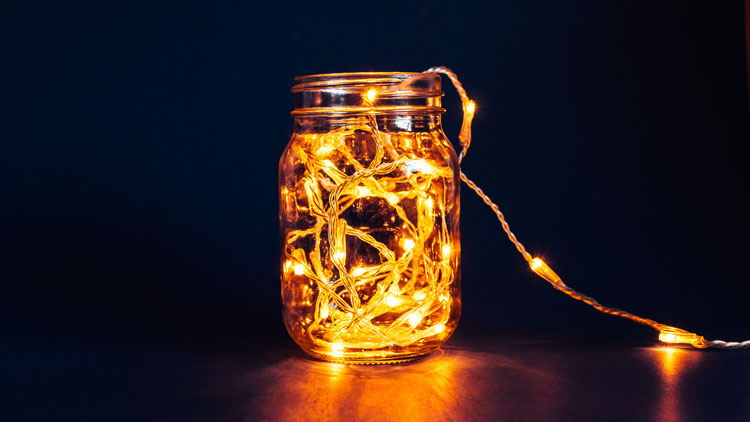 Mason Jar Lights
Looking to add a whimsical touch to your outing without overpowering it? Some battery powered lights or candles in mason jars will add some rustic lighting to your outdoor dining table.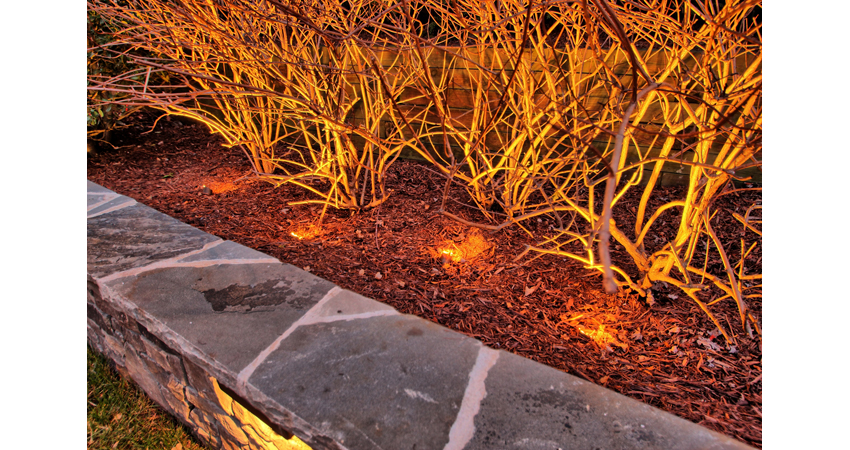 Garden Lighting
Light up your garden with some low-voltage lighting for a more comfortable outdoor space. Garden lighting isn't just limited to the back yard. You can add lighting to the front as well for increased curb appeal.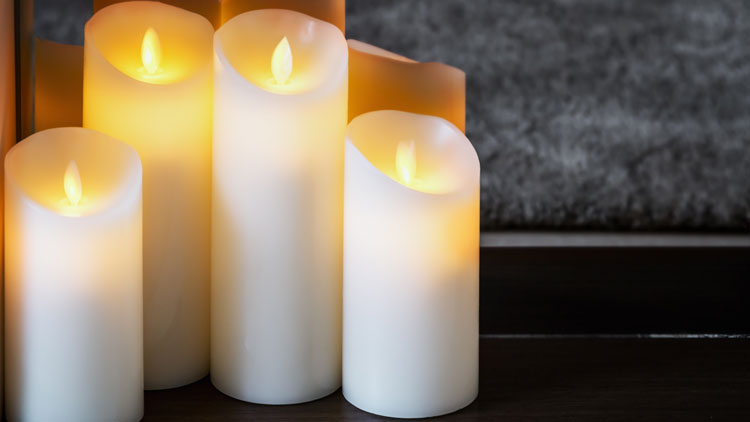 LED Candles
Another way to add some accent light temporarily to a path or your table is with some LED candles. No need to worry about starting a fire during a busy party when you use battery power. A good set of LED candles can a little romantic atmosphere to an outdoor seating area.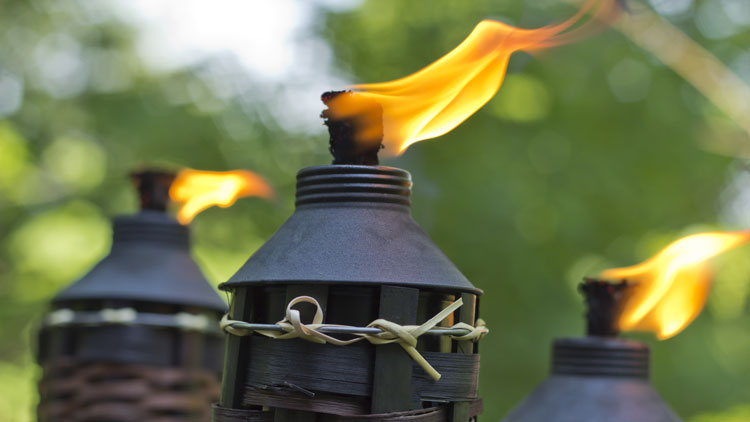 Tiki Torches
Here's an old standby for outdoor parties. The nice thing about tiki torches is that you can put them out for a gathering once and a while, but they don't have to stay in your yard all the time. If you're throwing a themed party or are just looking for some extra light on the lawn one night, these can come in handy.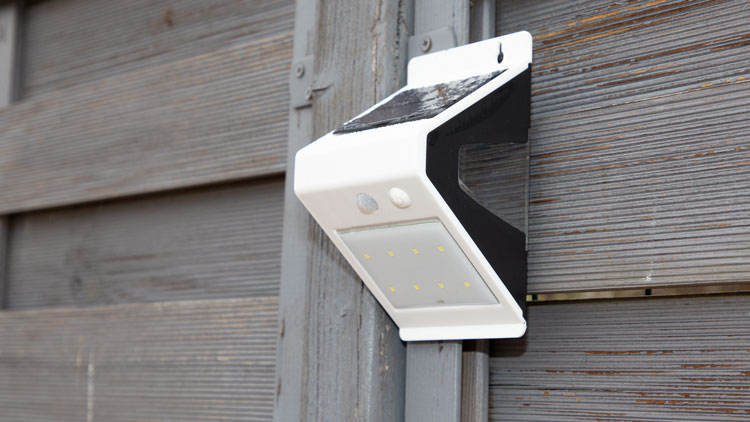 Motion Sensor Lights
Great for security and convenience, motion sensor lights are usually attached to the side of your home. You can place one outside by where you keep your trash cans, or just about anywhere you might need to walk near your house after dark. Some people like to place them near doors to make it easier to see the lock at night.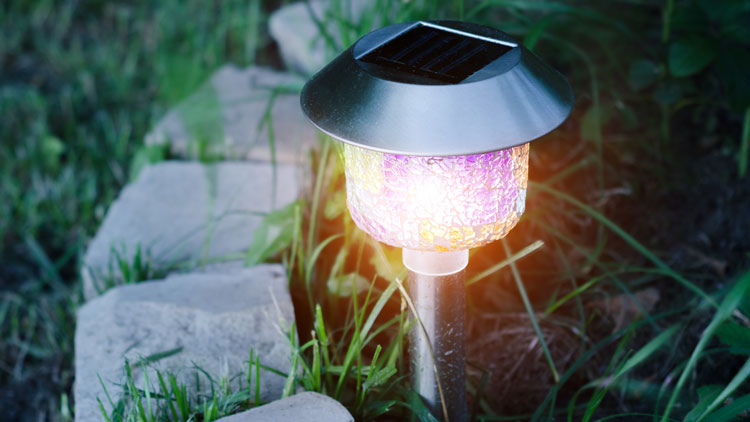 Solar Lighting for Accents
In small areas, a solar powered light or two can add a nice accent. There are post top solar lights, decorative lights shaped like turtles or other animals for the garden, or more standard varieties. Solar lights do need plenty of sun during the day and still tend to be dim, so they aren't the ideal solution in all applications.
Lighting can make a bid difference in the way your house looks from the street, how friendly it is to use your backyard spaces at night, and can create an enjoyable ambiance while you are enjoying your outdoor living areas. Sometimes, all it takes is a little creativity to come up with outdoor lighting ideas that will add interest to your yard. If you are interested in doing a little more with your lighting and want a professionally designed and installed low-voltage lighting system in the Charlotte area, we'd like to hear from you.