Want to know what's in style this year for backyard design? As you plan your outdoor living space, it is always nice to know what other people are doing with theirs. Each year the American Society of Landscape Architects does a survey to find the leading landscape design trends. While the survey is nationwide, these are all pretty common design elements here in the Charlotte metro area.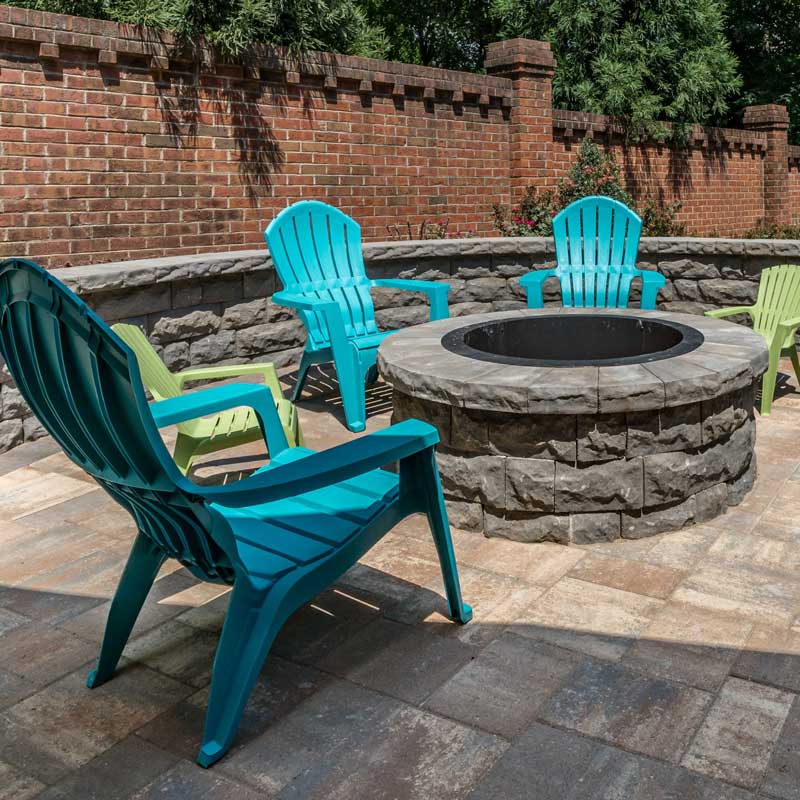 Almost two-thirds of master landscape design plans are expected to include either a fire pit, fire table or outdoor fireplace. There are few design elements that can extend the time you can spend in your outdoor space. Fire elements accomplish this by making those brisk spring and fall evenings more comfortable. They also provide ambient light that sets the mood for great conversations late into the evening.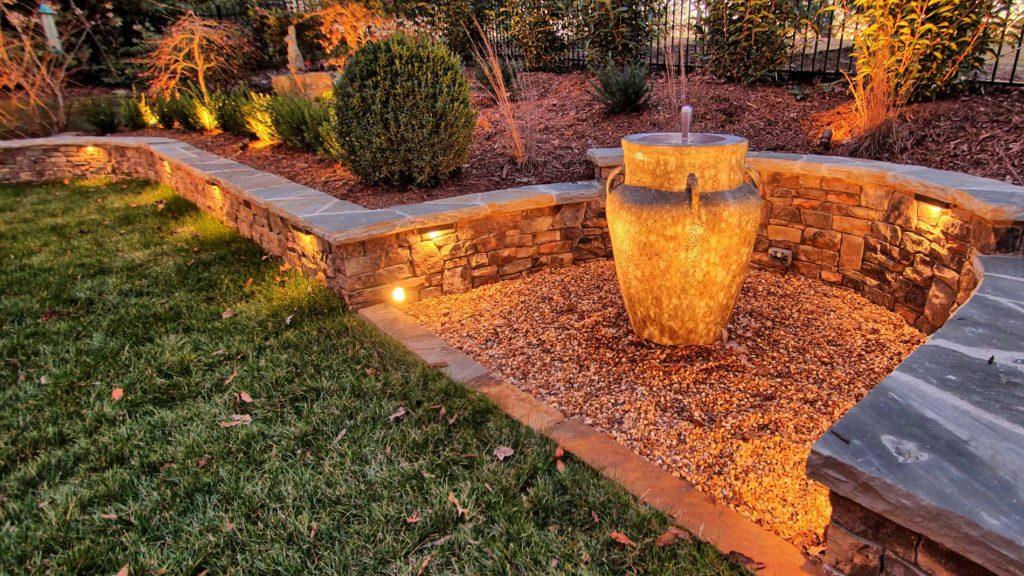 Just behind fire elements is landscape lighting. Another element that allows you to enjoy your outdoor space in safety late into the evening. Properly placed LED low-voltage landscape lighting also dresses your yard up during the overnight hours, creating interest throughout your yard.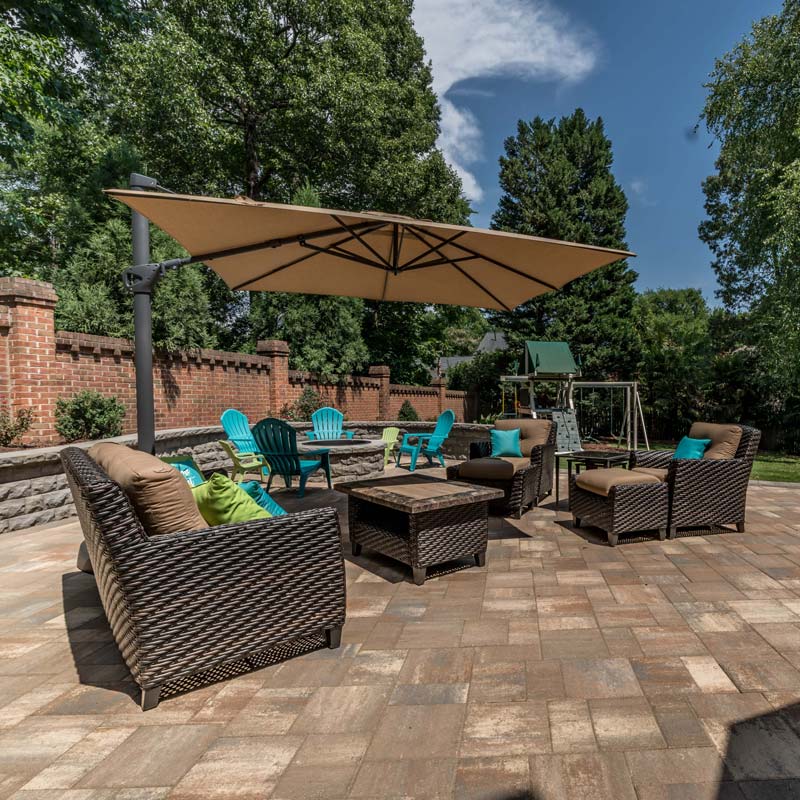 Seating and dining areas are also in the top 3 design elements this year. A perfect solution is a stone or paver patio, which can provide space for casual seating or more formal dining tables. Patios are a very versatile design element that can also include a fire feature and some accent lighting. They are also the perfect place to arrange element #4.
4. Outdoor Furniture
Few backyard designs are complete without someplace to sit and relax. The right furniture can make a big impact on how much you love your backyard experience.
5. Outdoor Kitchens and 7. Grills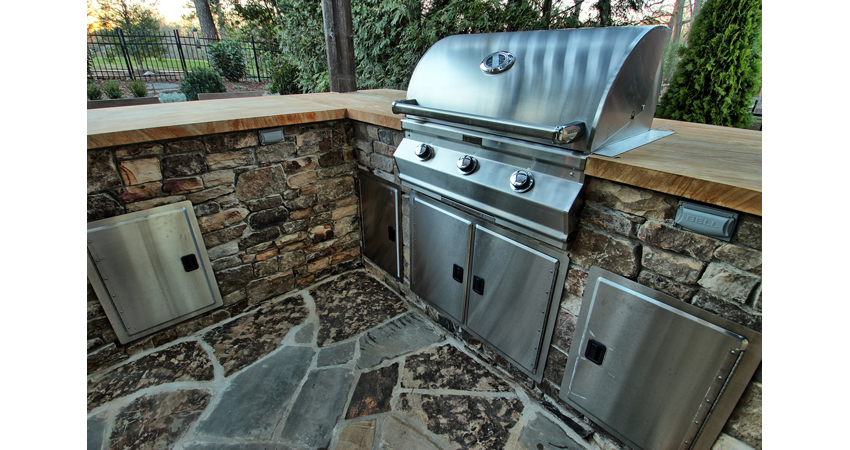 Outdoor kitchens are usually incorporated into some type of patio area. They can be fairly simple, with a built in gas grill and some counter space to very elaborate with refrigerators, sinks and more. Of course, even if you don't want to build a full outdoor kitchen, including a dedicated grilling space in your landscape design plan is always a good idea.
8. Electronic Entertainment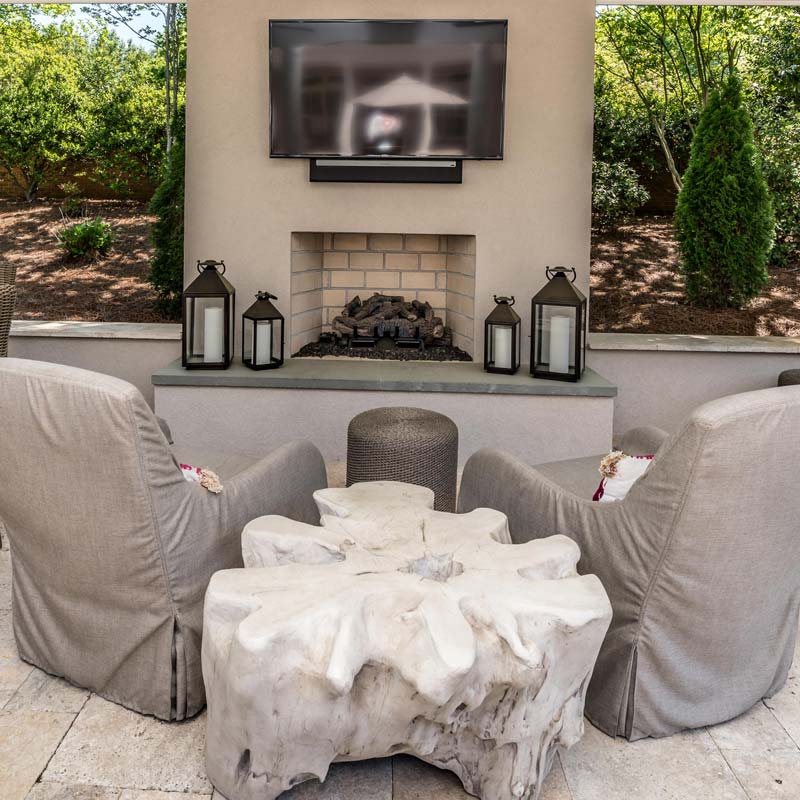 Televisions and speaker systems are probably the most common type of entertainment built into backyards. We're also seeing more demand for extensions to make sure the outdoor space is in wifi range.
Want to get started on a landscaping plan? We design and build what we design in the Charlotte metro area.