We're

Charlotte's Landscapers

Known as Charlotte's Landscapers, Benton Outdoor Living is dedicated to helping you get the outdoor oasis you've always dreamed of. We've won numerous awards for the best landscaping in Charlotte and York County SC, but our most important achievement is making you a delighted, life-long client.
Your outdoor dream is just a phone call away. When you call Benton Outdoor Living, our designers will ask you lots of questions about your interests.
How you want to use your outdoor space is our top priority! We will design with your goals in mind!
Quality Service 
25+ years experience designing and building Charlotte landscapes
A no-obligation discussion about your outdoor goals 
NC Licensed Landscape Contractors
Landscape Design and Outdoor Planning
Master Planning to accomplish landscaping goals over time
Design Reimbursements where applicable

John Benton
OWNER
John Benton is the visionary who founded Benton Outdoor Living, and has been an Industry Leader in all aspects of the outdoor living experience to include design and build, hardscapes, outdoor living, and drainage solutions.
Truly an expert in visualizing possibilities, he is a gifted landscape and design/build specialist who cares deeply about his clients' satisfaction.
John Benton is very well know among some of Charlotte's most prominent households bringing his expertise and artistic mastery to each property he visits.
Having founded his first outdoor company in 1989 as Benton Landscape Design & Irrigation, he dominated the famous Southern Spring Home & Garden Show boasting the first water feature and low-voltage lighting displays there.
John's work has been featured in Charlotte Home Magazine, he has written articles for The Landscape Contractors' National publication, and many others.

He continues to create outdoor experiences like no other for his clients.
Kathie Kiefer
CHIEF FINANCIAL OFFICER
Kathie is the friendly voice you will hear when you call our office!
Bringing over 19 years of experience in Office Administration as well as Financials, coupled with Customer Service skills... she is dedicated to helping YOU - our client, get the service you deserve.
Her expertise in QuickBooks, accounting, and business administration helps our company run efficiently and profitably, without sacrificing customer service.
We are delighted to have her on our team, and we believe you will be too!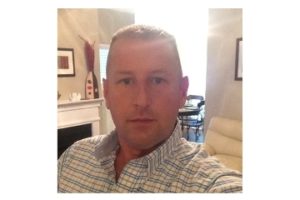 Bob Hager
OPERATIONS MANAGER
Bob is a top-level landscape professional with over 10 years of experience.
He has managed multiple projects each exceeding $1,000,000.00 during his career. Taking great pride in not only meeting, but exceeding client expectations, Bob goes to great lengths to deliver the best experience possible.
His expertise includes all aspects of landscaping, irrigation, lighting, drainage and hardscapes.
Seth Hudson
OUTDOOR DESIGN EXPERT / NEW BUSINESS DEVELOPMENT MANAGER
Seth Hudson started studying trees at the young age of 10 years old. It was just something he couldn't get enough of!
A Master Gardener by age 18, Seth moved into the re-tail garden center business for 4 years where he learned even more about local plants, landscaping and design.
He also spent 4 years in lawn and landscape management – with some focus on athletic field management for a portion of it.
Now, having been designing landscapes for 13+ years… and outdoor living spaces for 9+ years… he loves educating homeowners on how to maximize their outdoor spaces.
Seth is NC Landscape Contractor License #0737, a NC Certified Plant Professional, NCMA Certified Retaining Wall Installer, has a diploma in Professional Landscape Design, plus a list of highly satisfied clients.