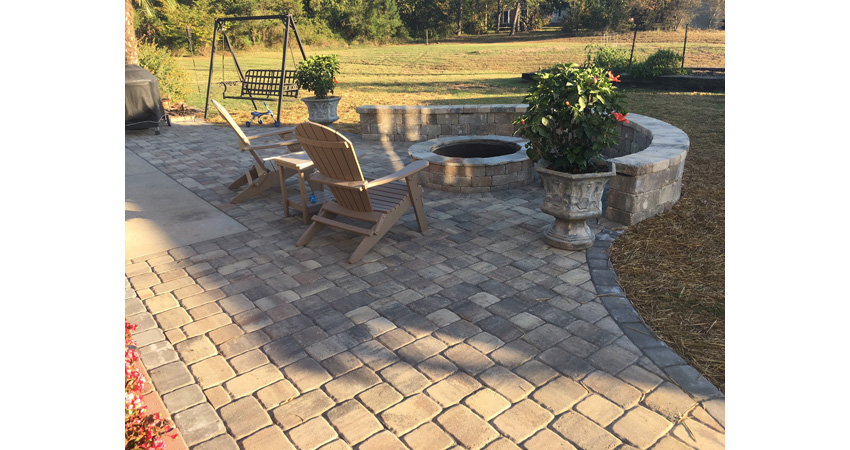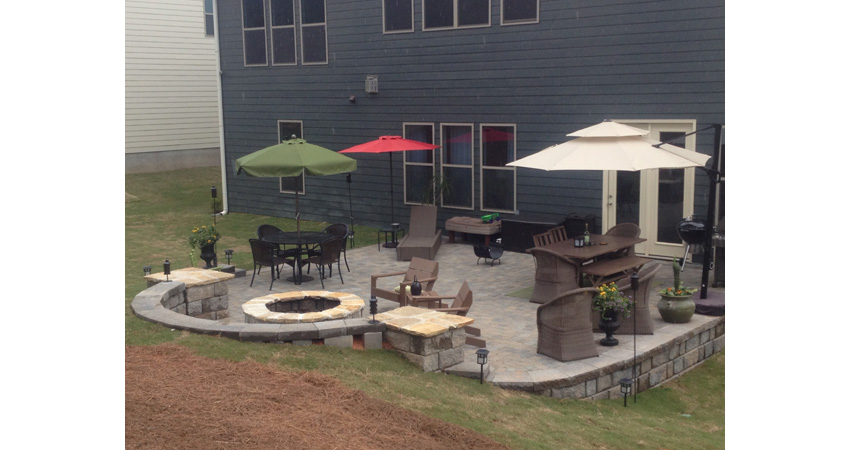 Patios Give You Outdoor Space You Can Live In
​Patios are a great addition to any Charlotte area home's outdoor living space. Relax on some comfortable outdoor furniture, enjoy a pleasant eventing with your family or even host a summer party. At Benton Outdoor Living we provide complete patio design and installation services.
Patio Design and Installation
If you are looking for patio ideas, we can help you design a patio that fits your needs. Whether you would like a simple patio or would like to use it as the start of an outdoor room, we'll walk you through all the choices and details to make sure your patio provides enjoyment for many years. From selecting the actual pavers or or stone for your patio to putting the finishing touches on with landscape plantings, fire pits, or stone walls, we can help make your patio special. We'll prepare the site, make any necessary drainage adjustments and install your patio in an efficient, but detailed way.
Patio Materials and Options
The most common material we use for patios is pavers. We can also design and install patios made out of concrete, stamped concrete, brick or stone. Budget, personal preference and the layout of your patio all play a role in selecting the color and type of material for your hardscape. Pavers are the most common because they provide style and durability at a reasonable price. Pavers allow us to create a variety of shapes and colors. Since pavers are made of concrete, you'll be able to enjoy the patio for decades with very little maintenance. 
As part of their patio design, many homeowners are now including other outdoor living elements. These may include pergolas for shade; seat walls; outdoor fireplaces or fire pits; stepping stones, landscape plantings and outdoor lighting to allow you to enjoy your patio after sundown. With more than 25 years experience in creating outdoor living spaces, we can help you determine what options will help make your patio a place that you'll want to spend your spring, summer and autumn free time.