Hardscapes
​Sometimes the most enjoyable spaces in your yard are the ones that are more like an indoor space. Hardscapes help define outdoor rooms, provide seating, add safety or create beauty and interest while serving as walkways, walls, driveways and more.
At Benton Outdoor Living, we are experienced at designing and installing all types of hardscapes, from natural stone to pavers.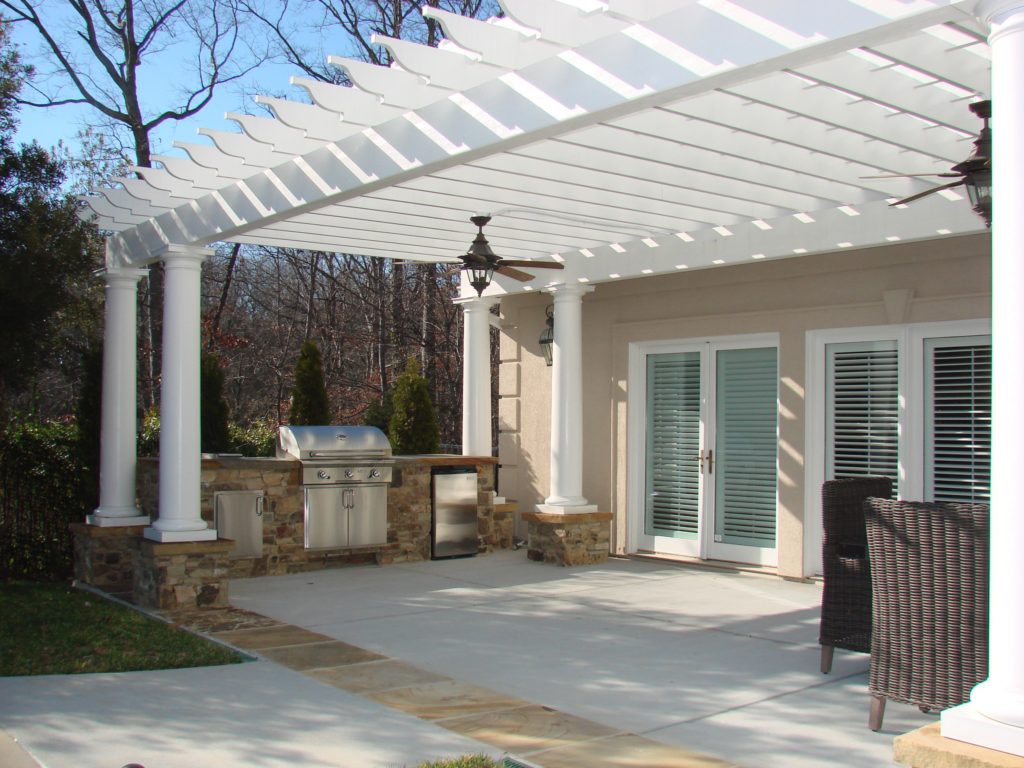 Walls and Paving 
Stone Walls
Stone walls add beauty and match other elements of your landscape design while still providing functionality. Depending on the type of stone wall, it could be dry stacked or put in place with mortar.
Done correctly, dry-stacked stone walls can be very durable. However, if you'd like to use round stones, need strength or want to use the wall as a seating area, the stone wall may be constructed with mortar.
Stone walls can be used for a number of different reasons in landscape design. They can serve as retaining walls to prevent erosion, replace a fence, serve as seating, or define a pathway.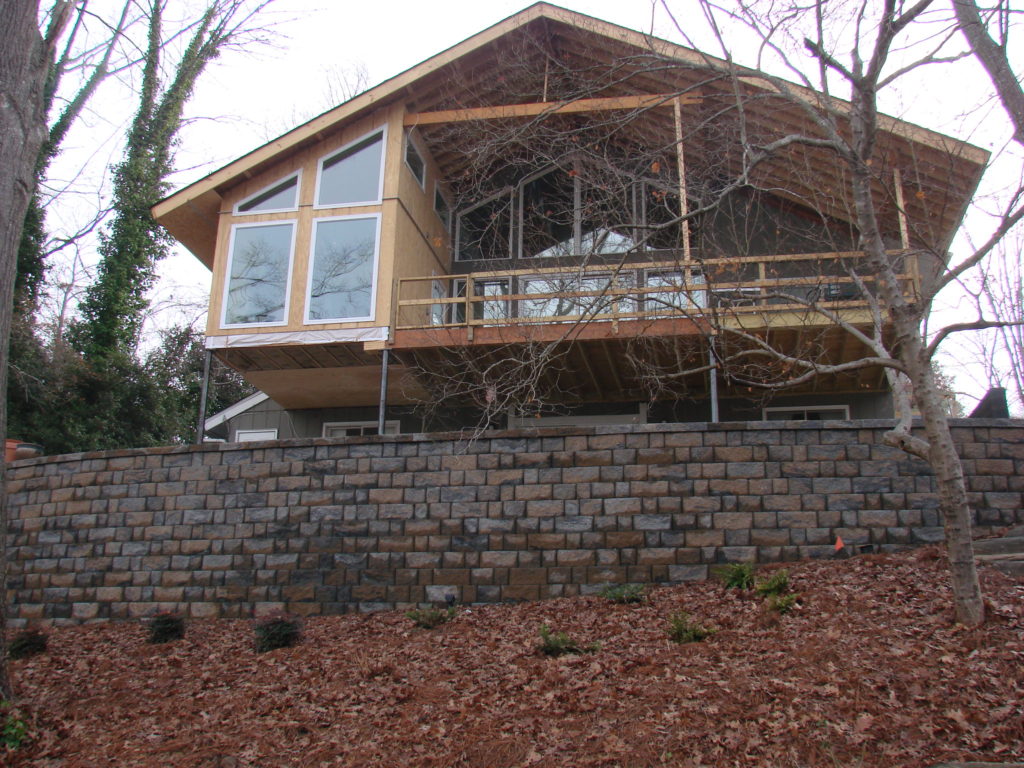 Retaining Walls
Retaining walls help make your outdoor living space more useful by altering the natural slopes of your yard. Retaining walls are particularly useful in hillside yards, where we can use them to terrace the land and create flat usable space for everything from patios to outdoor play areas for the kids.
One popular option other than stone is mortar-less concrete stacking blocks. These blocks are available in a variety of shapes and sizes, allowing us to create a look that matches the rest of your landscape. Dry stacked concrete blocks are uniform, making it quicker to build a wall than with natural stone materials.
Depending on your needs, we can also build retaining walls out of cement, cement block or wood. Whether you want stone or another type of retaining wall, Benton Outdoor Living can design and build your wall so that you can get more useful space out of your yard.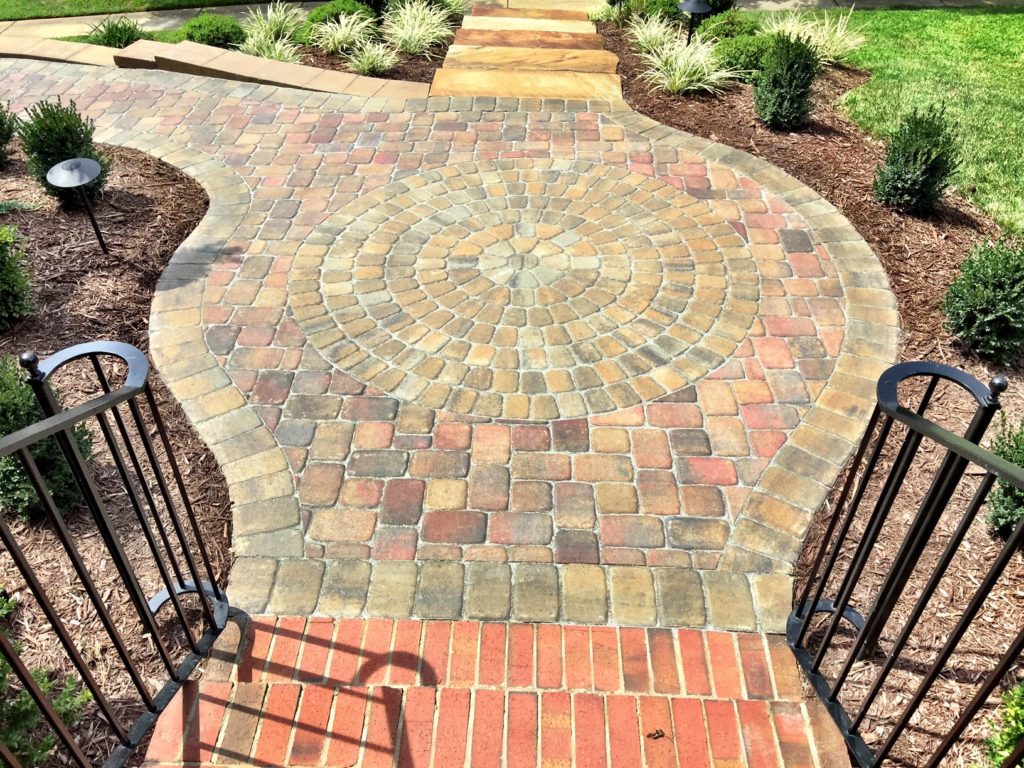 Walkways 
Walkways provide important transition areas in your landscape, much like a hallway does inside your home. Walkways are an appealing way to connect different seating or outdoor living areas, as well as maintenance areas (such as sheds, garages and driveways) to the rest of your yard. In high foot traffic areas, a nice walkway is a great choice in place of that worn spot through your lawn. 
Walkways can be as simple as properly installing a number of stepping stones or they can be full scale hardscape paths. We build walkways out of concrete, natural stone and pavers.
Driveways
Concrete may be the most common driveway material, but there are other more decorative  and more durable options. If you'd like your driveway to add beauty as well as functionality to your home, we can help you. From new materials to providing walking space on the edge of your driveway or an extra parking area, let us help you transform your driveway.

Other Hardscapes
From patios to fire pits to pool decks, if you need design and installation of any type of hard surface in your yard, contact us to discuss the best solution.