Landscaping that makes your yard special
​At Benton Outdoor Living, we created landscapes that make you want to spend time in your yard. In addition to patios and hardscapes, we can make your yard a much more comfortable place to relax in.  Some common projects include installing new turf grass; planting trees, shrubs and flowers in landscaping beds; building water features; and more!
Plants give your yard character, add interest, and make it more livable. Whether that is adding a shade tree, privacy screenings, or just some extra color, we can transform a "basic builder" backyard into someplace you'll want to spend your time.
Landscape Planting
Trees, shrubs, flowers, entire planting beds or even fresh sod. We can create a landscaping layout that helps you achieve your goals. Need to hide a trash can or add some privacy from the neighbors? Plants can accomplish those task and much more.
Water Features
The design possibilities are endless, but the result is always a great additional outdoor living space. Put your patio to work as a grilling station, seating area and outdoor entertainment space.
Other Landscaping Services
From master plans to patios to hardscapes, we provide all types of landscaping services to make your Charlotte area yard a place you want to spend time with friends and family.
What a Difference
Landscaping services to transform your yard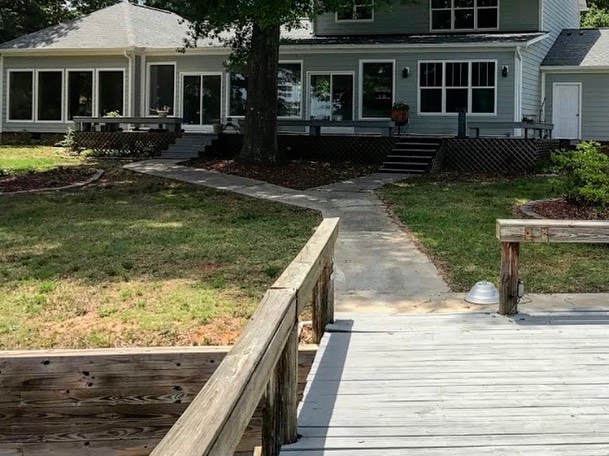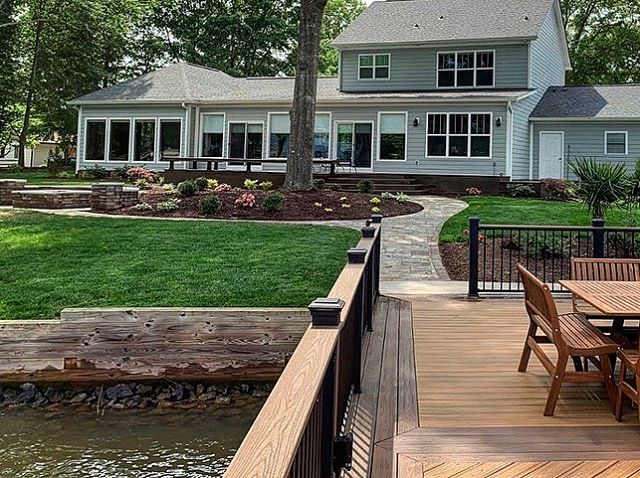 A full landscape transformation includes many different elements.  Benton Outdoor Living has the experience and expertise to handle all the little details, including railings, landscaping plantings, pathways and more.
Looking to Finance Your Project?
Get Started Transforming Your Yard