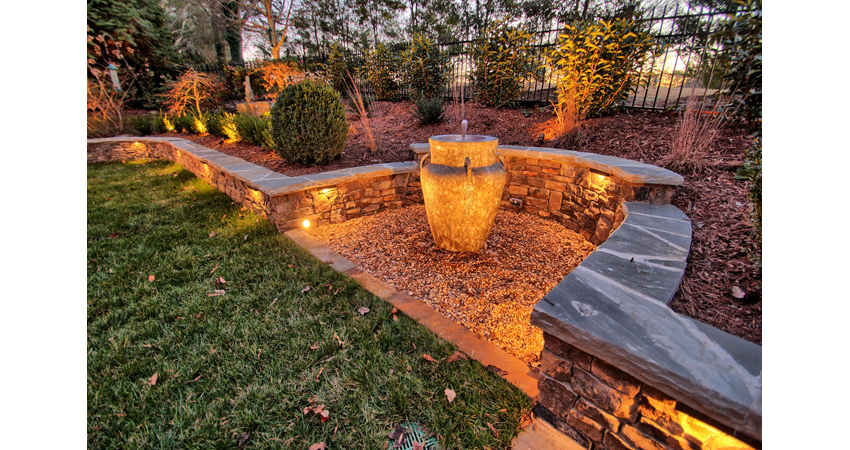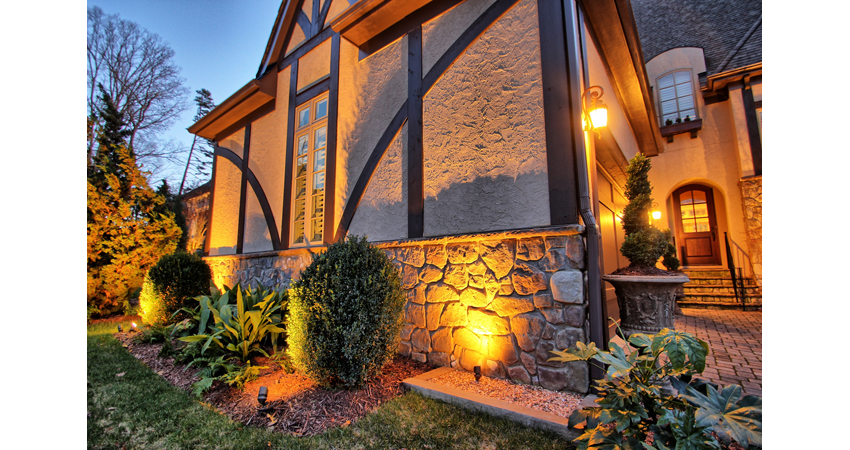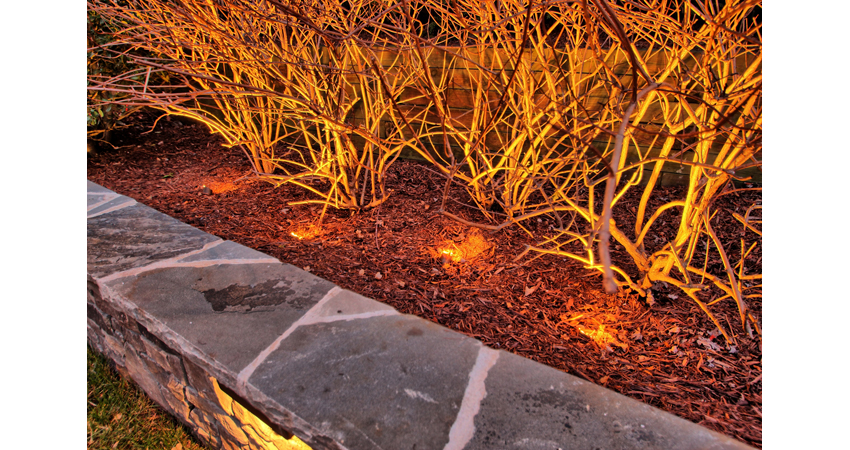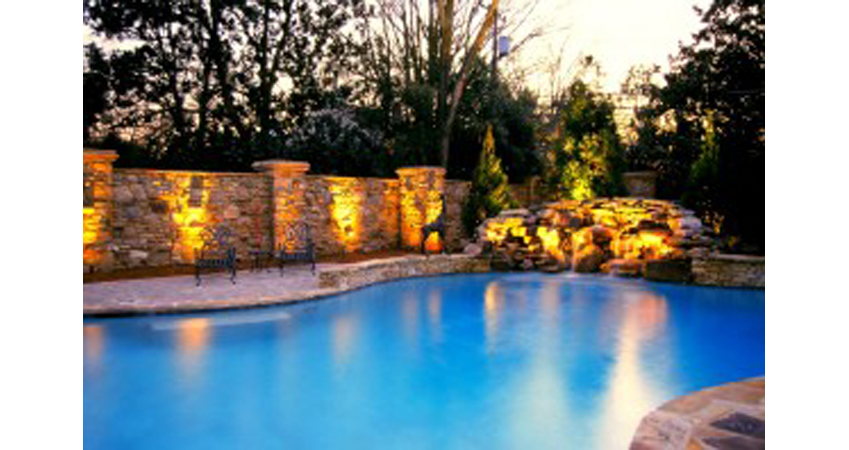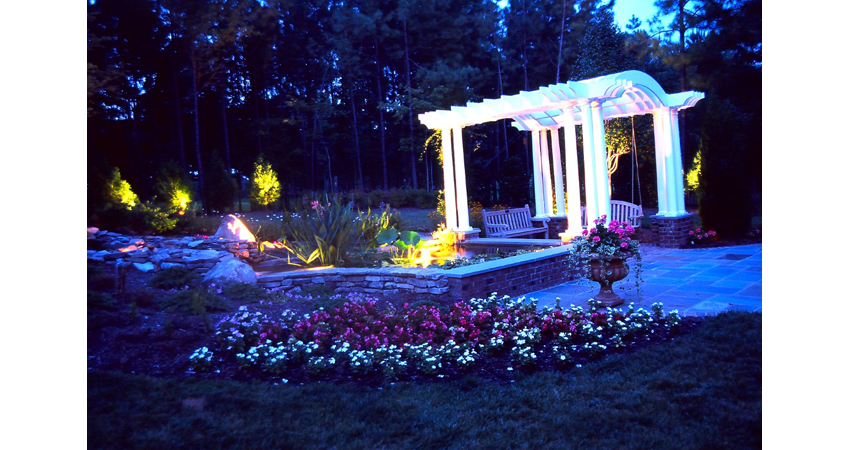 Landscape Lighting is one of the most popular landscaping improvements. Outdoor lighting can provide security, safety and add interest to your landscape. At Benton Outdoor Living, we design and install landscape lighting for your outdoor spaces. Whether it is part of a master plan or a individual project, you can count on us to give your landscape a whole new life after dark.
Outdoor Living Landscape Lighting
As you improve your landscape and include more features, you'll want to spend more time enjoying what you've done. Often that will mean spending time in your outdoor spaces at night. Lighting extends the beauty of your landscape after dark. Your landscape may include paths, stepping stones, steps or other features that are easy to navigate during the day, but can become a safety issue at night. A small amount of light, properly placed will make moving between your outdoor spaces easier and safer.
Outdoor lighting is also useful for creating interest and visual appeal in both your outdoor living spaces and other parts of your landscaping. The possibilities are endless, but you might want to light up a tree, highlight an area with some nice plantings, light up a flagpole, or showcase a water feature.
Low Voltage LED Landscape Lighting
One of the best landscape lighting solutions we've found is low-voltage LED lighting. For many years, low-voltage lighting has been the standard in landscape lighting because it provides bright, attractive lighting whenever you need it and can be put in place without running traditional 120-volt wiring all over your yard. Using LED lights greatly reduces the maintenance involved in a low-voltage system because bulbs last for years without burning out.
Save money and frustration by using LED outdoor lighting and automate your outdoor lighting, so your home and yard always looks great without you having to remember to turn on a switch.