An Introduction
These homeowners had lived in this home for 12 years and never used their backyard. The deck was small, trees were close to the home, and the yard was very uneven. They wanted to transform the entire yard, but doing it all at once was not possible. So, we planned the whole project and completed it in three phases.
Issues
Uneven Yard Small Deck Trees Close to House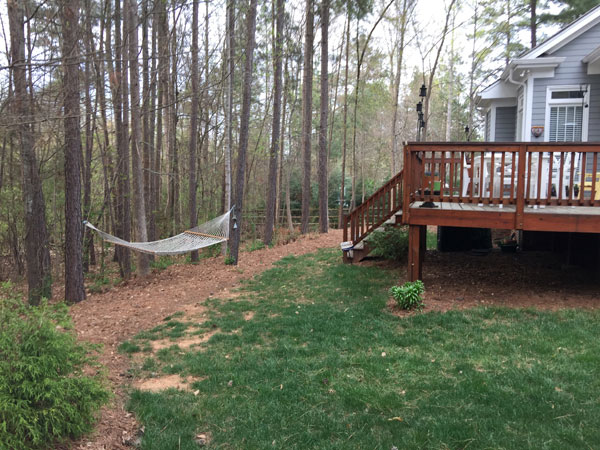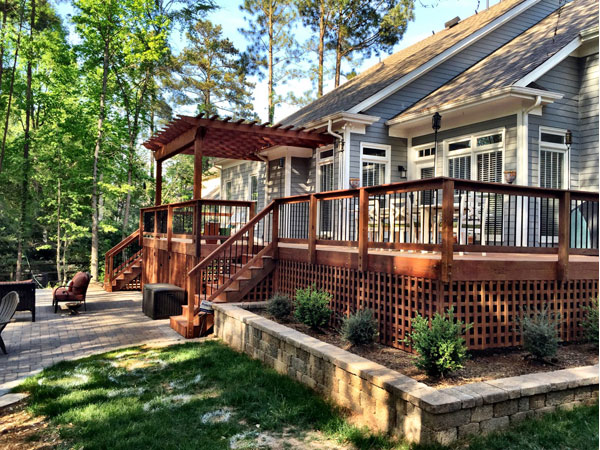 Phase #1 – Planning and Patio
Working with our designer, they invested in a Master Plan that gave them the "Big Picture". By working in phases they did not have to invest in the whole project all at once, yet it all flows together as if it were built at the same time. Since it was most efficient to do first and achieved their goal of a larger outdoor seating area, we built their paver patio and raised planter in phase #1. .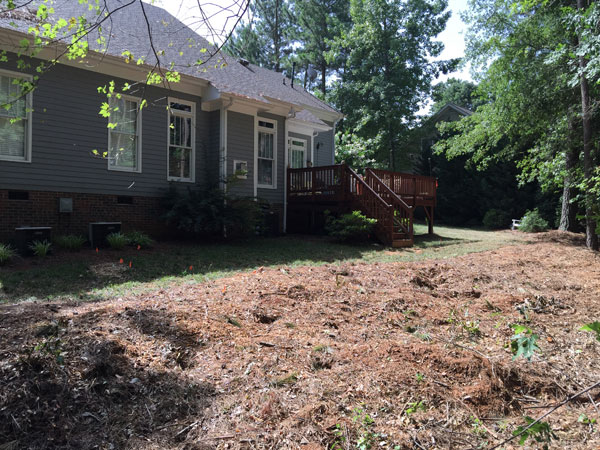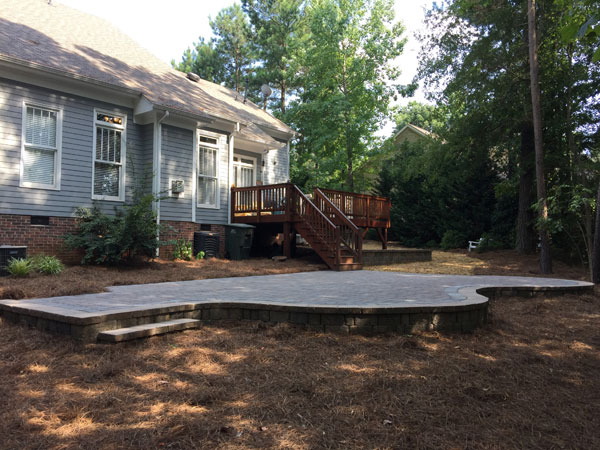 Phase #2 – Expand Deck and Build Pergola
When the homeowners were ready to move forward, we moved to phase #2. This included resurfacing the old deck, adding on a new section and a pergola for shade.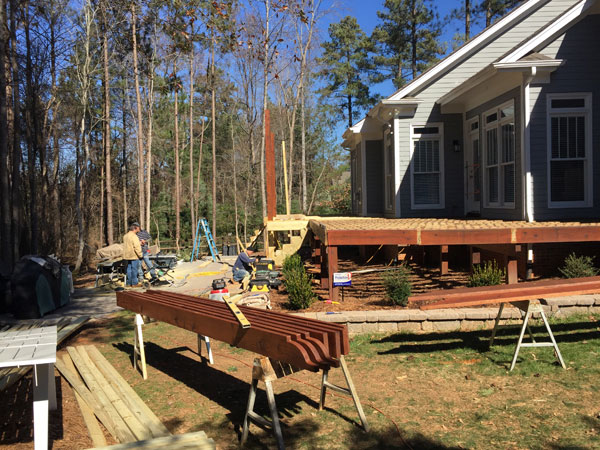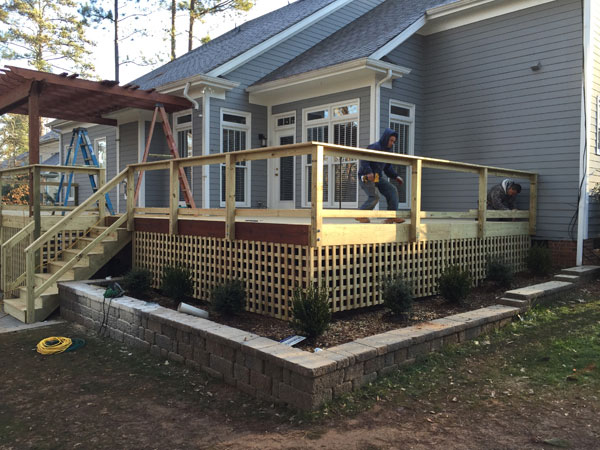 Phase #3 –
The third phase focused on the surrounding area and access to the backyard. This included extending their driveway with pavers, and adding stepping stones to lead from there to the back patio area.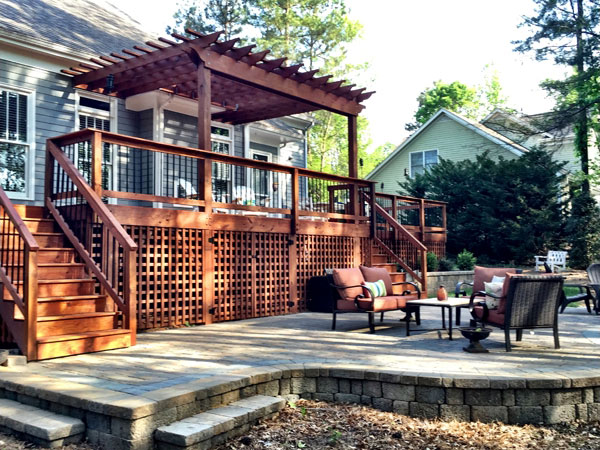 Mail
hello@bentonoutdoorliving.com
Address
168 SC-274, #153
Lake Wylie, SC 29710