We're fortunate to live in an area where temperatures can be quite nice during the day, even throughout the winter. Still, with less daylight and chilly temperatures rolling in after dark, there is a tendency to abandon our outdoor living spaces all winter long. But you certainly don't need to. With average high temperatures in the 50's during the day all winter long in the Charlotte area, it only takes a little planning to get better use out of your yard in the winter.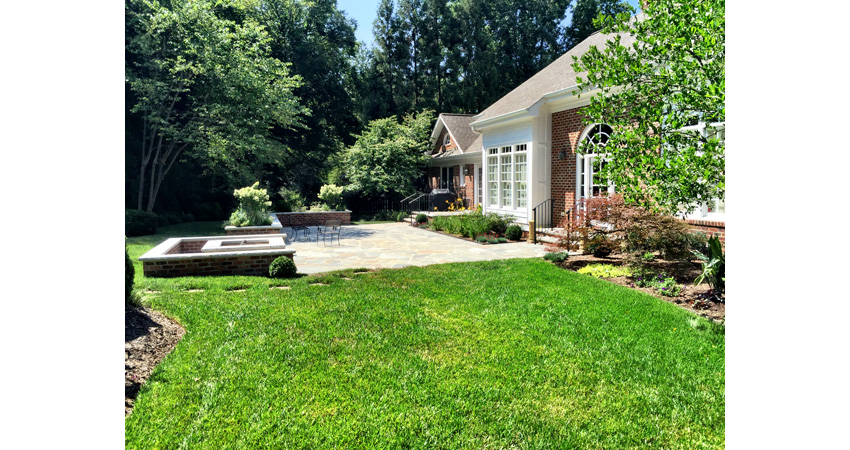 1. Use Paver Patios and create sunny sitting areas.
You want to be comfortable while sitting outdoors and you can warm the temperatures around you with the right planning. Patio areas can serve many purposes, and helping to warm you up in the winter sun is one of them. Pavers, especially brick ones, retain heat from the sun and radiate it above the surface. This can make outdoor living more uncomfortable during the summer, but it also makes it more comfortable during the winter. Ideally, you could have a sitting area in the yard with concrete or brick pavers and great sun exposure for winter, while another area using travertine or another less heat absorbent material for summer sitting. Space is always a consideration, as is making the whole design look consistent. If your yard is big enough, a couple separate seating areas can help provide a comfortable place to sit and relax in warmer or colder months.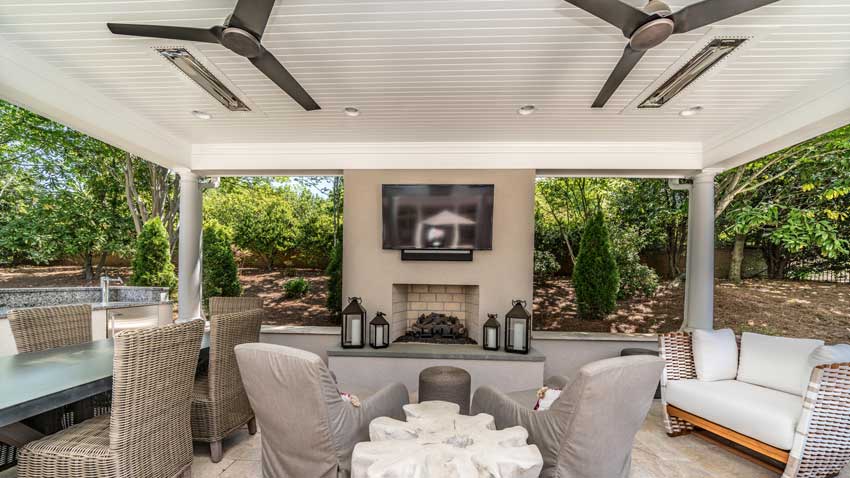 2. Put a Roof Over It.
One solution to providing comfortable seating areas in all seasons is to have an area with a roof over it. A gazebo, roofed pergola, or maybe an area where the roof extends from the house. Having a roofed in area will provide a seating area with shade in the summer (maybe even a ceiling fan!) and provides an opportunity to make a warmer outdoor room in the winter. Shades or curtains hung for the winter and a heat source (built in or portable) can turn this part of your yard into a 4 season sitting area.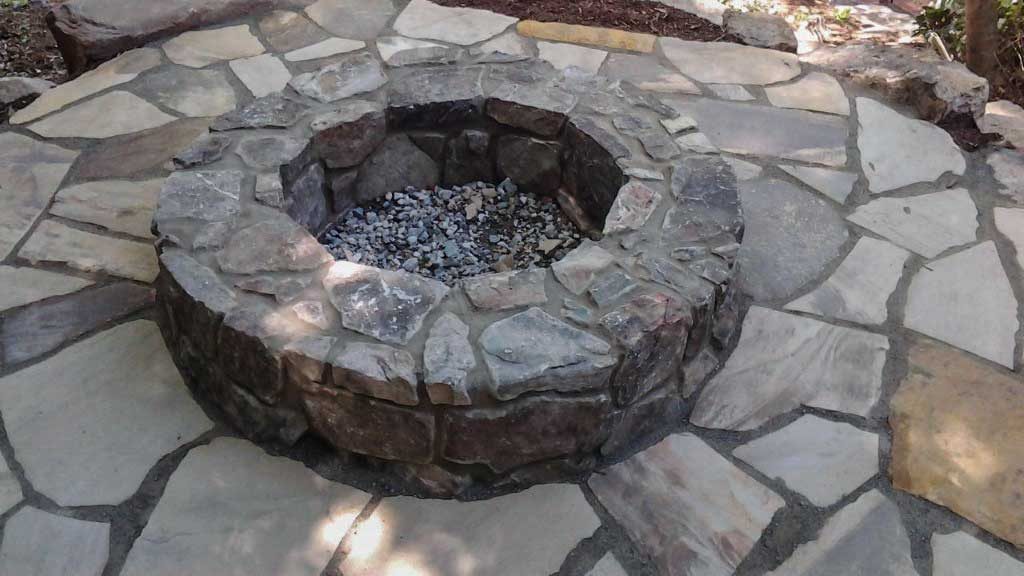 3. Add a Fire Pit or Outdoor Fire Place.
One of the most commonly requested features for a backyard plan is also a great way to keep things warm in the winter months. Gas or wood burning fire pits and outdoor fire places provide quite a bit of heat and can make things pretty comfortable, even when temperatures start dropping at night. Fire features usually do a good job at keeping people comfortable when it is at least 40 degrees out. And they generally won't make you feel too hot during the day, unless we get abnormally warm days that send the temperature above 70 degrees. Fire features add visual interest, provide a focal point in your outdoor space and give you a reason to go outdoors and enjoy your yard in the winter.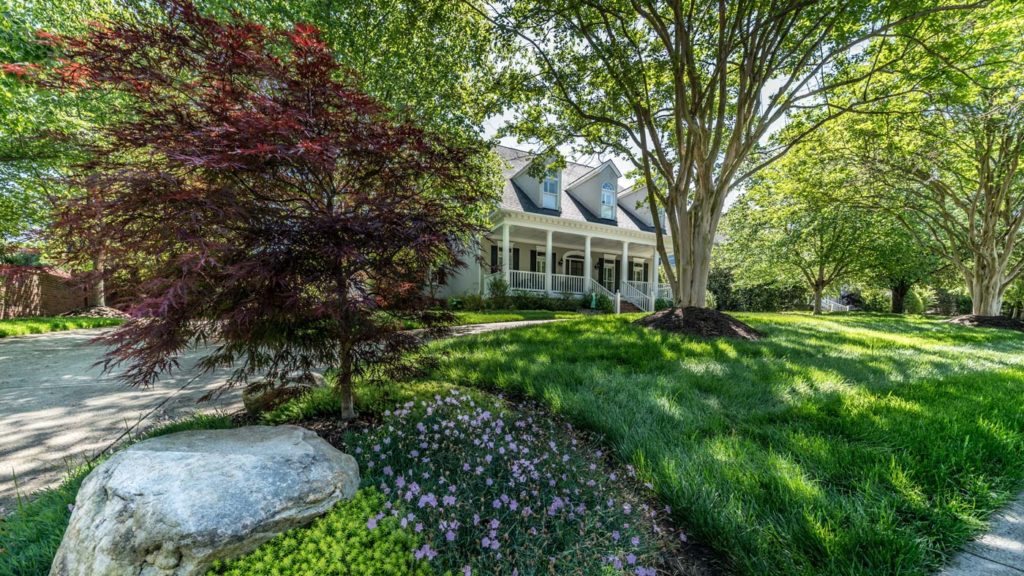 4. Create More Interest With Plants.
Often, people don't think about how the yard will look in the winter when making decisions on what to plant. Your grass may be dormant, the leaves have fallen off the trees and bushes and things don't often look that inviting. However, there are a lot of plant choices that can help keep your landscape looking great during the winter. And the right positioning can actually help block wind and keep you warmer while you enjoy your outdoor spaces in cooler temperatures.
The right plants can add pops of color during the winter. Winterberry holly, for example, loses its leaves, but provides a great show with an abundance of red berries.Adding a Colorado Blue Spruce can provide interest when other trees have lost their leaves or you can use several to create an evergreen privacy screen. Our landscape design professionals can help select a mix of plants to keep your yard looking inviting all winter long.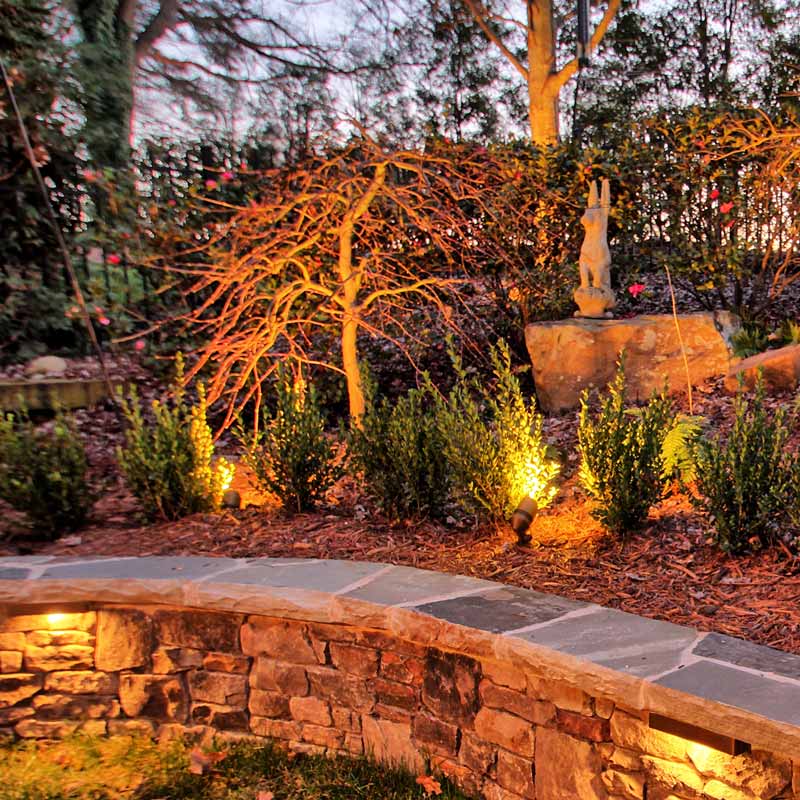 5. Add Lighting for Shorter Days
You may have some porch lighting or flood lights, but those don't always provide a relaxing atmosphere when trying to enjoy your outdoor spaces. Still, if you are going to be out after work, you'll need some lighting because sunset is between 5 and 6pm from the end of daylight savings time in November until the days start lengthening out again in mid-February. A great solution is to add some low-voltage LED lighting, which can create pathway lighting and be used to highlight a tree or other yard features. Adding a few strings of lights across a pergola can also be a nice effect and give you more time outdoors in the winter.
If you'd like to get started planning for a new landscape project in the Charlotte area, please contact us today.